The English Department fosters a graduate community that is mutually supportive and collaborative. Rather than creating a competitive atmosphere where students battle each other for recognition, UO English Department seminars encourage students to be inquisitive scholars who listen to and learn from one another as well as from the books, archives, and visual media they study together.  
While grounded in literature, culture, and media, many of the professors and graduate students in English, bring transdisciplinary approaches to their research. Graduate student advising is a central part of the graduate student experience, from the Introduction to Graduate Studies course students take in their first term through the final stages of the dissertation and the job search process.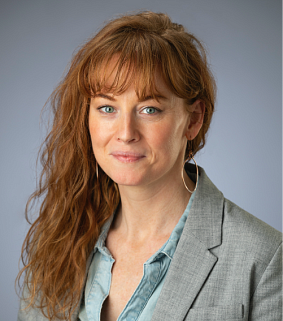 "The UO English department offered me deep training in the environmental humanities and Indigenous studies in a time when work at that intersection was hard to find. I found enthusiastic and clarifying support for my work, even from faculty who did not serve on my committees but still offered time and expertise grounded in profound ethical commitments to environmental and social justice. Additionally, through reading groups like English's Mesa Verde and others in philosophy, political theory, and American studies, I built a broad foundation for my interdisciplinary research while also honing my skills as a literary critic. These skills serve me today in my role as an assistant professor in Classics and Humanities at San Diego State University." 
-April Anson, Environmental Studies and English PhD, 2019
English Graduate Organization 
The EGO is run by and for graduate students. They plan events throughout the year, match new graduate students with more advanced mentors, and put on an annual fund-raising book sale open to the entire UO community. English graduate students also organize and lead a number of ongoing reading groups for both graduate students and faculty. 
General Campus Resources :
Being a Whole Person in Graduate School: