From visual art and research to poetry and prose, student work of all kinds is published and showcased in presentations and articles across our campus and beyond. Explore a few ways to make your work visible below.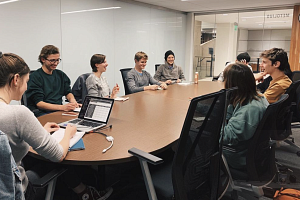 Unbound Journal
Unbound Journal is a student-run literary arts journal at the University of Oregon that publishes undergraduate and graduate prose, poetry, and visual art. Unbound's editorial mission is to "cultivate a vibrant literary arts community on campus." Unbound's contributors come from all majors and colleges within the university, not just those studying the humanities. In this way, the journal creates a vital community across campus, hosting issue release parties, organizing readings of published works, and providing networking opportunities for its editorial staff and contributors. 
Because Unbound is a small-scale print journal, the organization allows staff to intimately observe the magazine publishing pipeline from submission to print. Working with Unbound provides both a creative sense of accomplish and real-world experience for those interested in the publishing industry—whether those interests are organizing finances, creating and implementing publishing schedules, content, developmental, and copy editing, and finally bringing a magazine to print.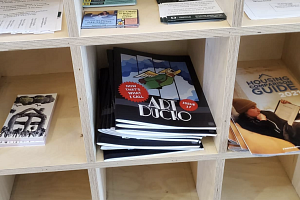 Art Ducko
The University of Oregon's official comics magazine. Art Ducko was established in Fall 2014 with the simple goal of providing a creative platform for students to publish their original comics. We strive to create opportunities for students to develop their artistic and creative writing skills, as well as a chance to gain experience working within a creative team. 
Fiction Writing Club 
The Fiction Writing Club is a group dedicated to inspiring and assisting creative writers at UO – no experience necessary beyond having a desire to write! Come workshop your work, practice with creative prompts, and advance your writing in a supportive space. 
For more info, contact Associate Director of Undergraduate Studies Corbett Upton, cupton@uoregon.edu