Students looking to major in Global Studies must first complete the pre-major requirements, then submit an application to be admitted into the major. Our BA, BS and master's programs also include intercultural research and experience requirements that ensure each student spends 10 immersive weeks in a study abroad program, internship, research project, or volunteer experience.
Incoming Students
We offer personalized study pathways, allowing you to tailor your training toward your career goals. Our unique pre-major helps you get on track from the very beginning, meeting requirements and laying the foundation for timely graduation while still finding time for study abroad, an internship or two, activities on campus and networking with faculty and other students. Our faculty provide "matriculation-to-graduation" support to students – from getting to know you in your first term at the UO to celebrating their success and launching them into the world.
Apply for the Global Studies Major
---
3
distinguished teaching awards for excellent, committed teaching
1,000+
listeners to Jo Weaver's Speaking of Race podcast each month
5
different countries where active faculty research is happening
---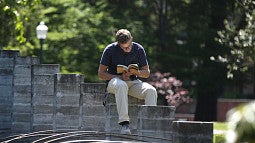 Current UO Students
Our major offers you the structure to stay on track for graduation, alongside the freedom to choose classes from across campus that are tailored to your studies, goals and specific career interests. Our gateway courses provide a solid grounding in current global issues and skills needed for diverse, internationalized workplaces. Specializing in a professional concentration enables you to go in-depth on a topic of your choice.
---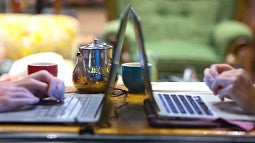 How to Apply to Graduate Programs
Every student in our graduate program works closely with a faculty mentor who is invested in your success. Together, you'll design a set of courses that draw from departments across campus, tailored to your own unique experiences, interests and career aspirations.
Our MA program is distinctive, allowing you to create a significant original piece of scholarship that demonstrates to prospective employers that you can:
Identify and frame issues
Gather original information to use as evidence
Sustain and complete a long-term project
Write professionally, clearly and convincingly
---
Scholarships & Funding
The Department of Global Studies offers multiple scholarships to fund undergraduate studies and international experiences. We also offer many of our graduate students two years (6 academic terms) of funding, which provides full tuition, health benefits, and a .40 FTE salary, in exchange for GE (Graduate Employee) teaching assistance.