In addition to our undergraduate BA/BS and graduate MA degree programs in Global Studies, the Department is proud to be the home of three minors for undergraduates, Global Studies, Global Health, and Global Service. Our program also encourages our undergraduate majors to minor in one of the OCIAS area studies: African Studies, Asian Studies, European Studies, Latin American Studies, Middle East and North Africa Studies, and Russian, East European & Eurasian Studies.
Global Health and Global Service are two main thematic areas of student interest among those who pursue a degree in Global Studies, and the minors offer an additional focus of study for those students who want to dive a little deeper.
The Global Health and Global Service minors are administered outside the Department of Global Studies. Visit their respective websites to learn about requirements.
---
Global Studies Minor
The Global Studies minor provides students with the opportunity to add a global perspective to any major, in addition to providing a solid grounding in intercultural communication and the foundations of global citizenship. Students can tailor coursework to their own professional and personal objectives, so the minor is a suitable complement to a BA or BS degree in any school or department.
Students may elect up to 12 lower-division credits, which share a common purpose of fostering critical and cross-cultural thinking, as well as encouraging students to seek out and understand diverse perspectives and ways of approaching and communicating about current global issues. The 12 required upper-division credits allow a deeper investigation of issues, regions and cultures, and hone research, effective writing and oral presentation skills to address rapidly changing and complex current and future issues.
Requirements for Global Studies Minor
24 credits (6 courses) of GLBL coursework
A minimum of 12 credits (3 courses) must be upper division
All courses must be taken in residence
Courses must be passed with a C- or above to receive credit toward the major, with the exception of courses that are only taught at Pass/No Pass courses, which must be passed with a p*.
Minor Planner
Use the Global Studies minor planner to map out the courses you'll use to fulfill your minor requirements.
Add/Drop Minor
You can use the following form to declare a minor in Global Studies (GLBL), or to drop the GLBL minor.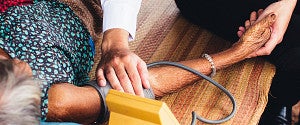 Global Health Minor
Are you a Global Studies major with Global Health as your professional concentration? Consider a minor Global Health! Students in the Global Health program are exposed to diverse disciplinary approaches to research and practice in Global Health through core and elective coursework in the social and natural sciences and humanities. Students also complete a required global health field experience, internship, or practicum. Why study global health? What's required to earn a minor? It's all summarized in our minor map.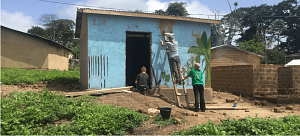 Global Service Minor
Introducing a new minor program in the Department of Global Studies: Global Service! In the Global Service program, students can minor in Global Service, obtain a Peace Corps Prep Certificate, or both, concentrating in one of six sectors: Agriculture, Community Economic Development, Education, Environment, Health, and Youth in Development. Why study global service? What's required to earn a minor? It's all summarized in our minor map.