Contact the School of Global Studies and Languages

News »
Mailing Address
School of Global Studies and Languages
114 Friendly Hall, 1161 E. 13th Ave
University of Oregon
Eugene, OR 97403
Follow us on Social Media
Core Facilities
McKenzie Hall is home to the Yamada Language Center. The Yamada Language Center was founded in 1991 as a way of both centralizing and improving pedagogical and technological support for the 4000+ language teaching faculty and students at the University of Oregon.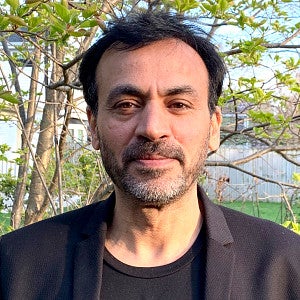 Our Executive Director
A. Aneesh is a sociologist of globalization, labor, and technology. He is executive director of the School of Global Studies and Languages at the UO and a professor of global studies and sociology. Previously, he served as a professor of sociology and director of the Institute of World Affairs and the global studies program at the University of Wisconsin, Milwaukee. In the early 2000s, he taught in the science and technology program at Stanford University and formulated a theory of algocracy, distinguishing it from bureaucratic, market, and surveillance-based governance systems, pioneering the field of algorithmic governance in the social sciences. Author of Virtual Migration: The Programming of Globalization (Duke 2006) and Neutral Accent: How Language, Labor and Life Become Global (Duke 2015), Aneesh is currently completing a manuscript on the rise of what he calls modular citizenship.
Email: aaneesh@uoregon.edu
Phone: 541-346-9051
Office: 114 Friendly Hall
Undergraduate Advisors
For general undergraduate inquiries:
E-mail: gsl@uoregon.edu
Phone: 541-346-9051
Office: 114 Friendly Hall
Office Hours: 8:30am-4:30pm Monday-Friday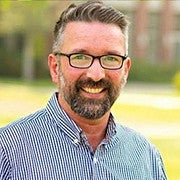 Matthias Vogel, Undergraduate Advisor for German & Scandinavian
Email: matvogel@uoregon.edu
Phone: 541-346-4053
Office: 208 Friendly Hall
Profile Page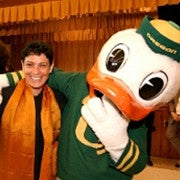 Maram Epstein, Undergraduate Advisor for East Asian Languages and Literatures
Email: maram@uoregon.edu
Phone: 541 346-7099
Office: 303 Friendly Hall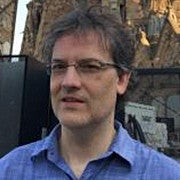 Andrew Rothgery, Undergraduate Advisor for Romance Languages
Email: rladvise@uoregon.edu
Phone: 541-346-4057
Office: 213 Friendly Hall
Office Hours: Monday 11am-12pm; Wednesday 2-3pm
Profile Page

Jennifer Daeges, Undergraduate Coordinator for Global Studies and OCIAS
Email: ociasundergrad@uoregon.edu
Phone: 541-346-8712
Office: 175 PLC
Graduate Coordinators
For general graduate student inquiries:
E-mail: gsl@uoregon.edu
Phone: 541-346-9051
Office: 114 Friendly Hall
Office Hours: 8:30am-4:30pm Monday-Friday