We offer more than 20 doctoral programs and more than 40 master's programs across the Humanities, Social Sciences and Natural Sciences. CAS also has two dozen research institutes and centers affiliated with the College.
All CAS graduate applicants apply through a centralized application portal, which consists of general application questions in addition to program-specific questions. Visit your prospective graduate program's page for details on the application process and requirements. 
---
Funding and Graduate Employment
There are many options for financial support for graduate students at the UO. Graduate Employee positions span from teaching, to research, to administrative assistantships. Individual departments within the College of Arts and Sciences may also offer scholarships, fellowships, and awards. Start exploring your options today.
---
Campus Life for Graduates
UO graduates can expect an array of campus resources that support health and wellness, study, work and recreation during your time at the UO.
---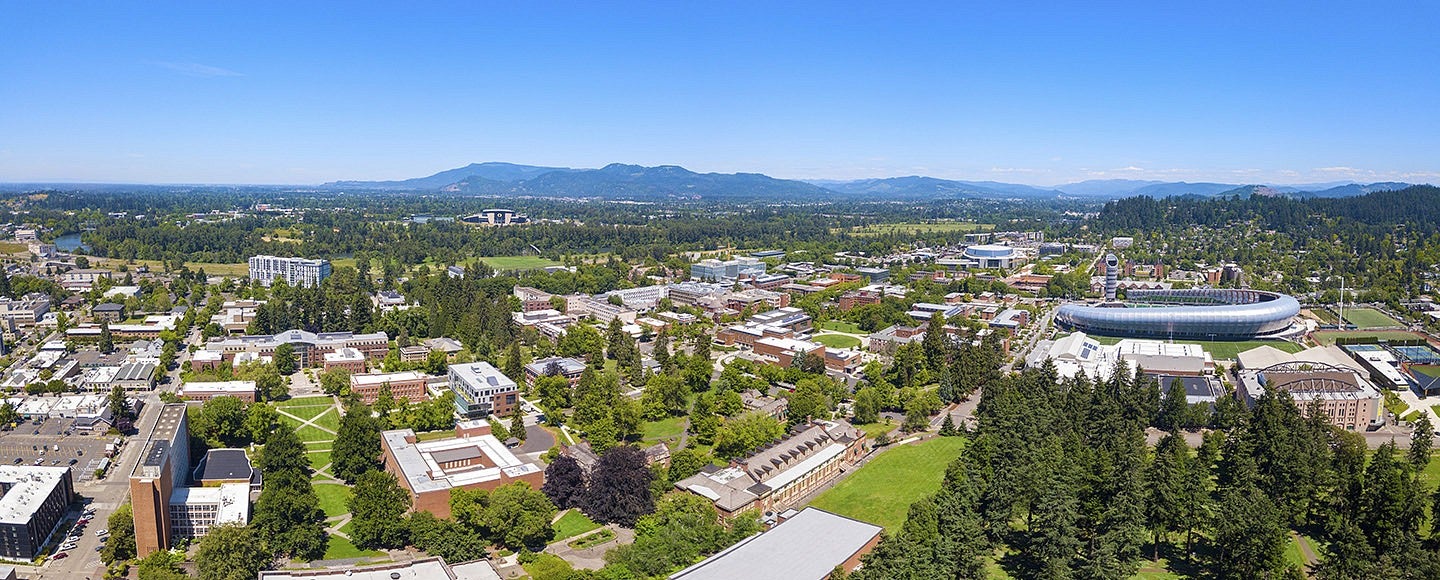 Visit Campus
The University of Oregon is situated in the beautiful Pacific Northwest, home to dense forests and lush greenery, and is just one hour from both the snowcapped mountains and the Oregon coast. Visit our campus and explore everything Eugene has to offer!