Research in the Arts and Sciences
CAS Interdisciplinary Research Talks
Faculty members across all CAS divisions have expressed the desire for more opportunities for interdisciplinary dialogue and potential collaborations. In response, CAS organizes a series of interdisciplinary talks over the academic year.
CAS IR Talk presentations will be 40-50 minutes in length followed by a question-and-answer session. The faculty members presenting will speak to a general audience of faculty from across the CAS.
The talks scheduled for 2021-22:
Monday, November 29, 3:30-5:00
Location: View recorded talk
Melissa Baese-Berk, Associate Professor, Linguistics
Santiago Jaramillo, Associate Professor, Biology
"What mouse brains can tell us about second language learning" 
Abstract: Learning a second language as an adult is notoriously challenging. In particular, learning to distinguish sounds that do not exist in your first language can be very difficult. Studies in humans have provided great insights into variables that influence learning these new sounds, yet reduced experimental access in humans limits our understanding of the brain processes that make this type of learning possible. Neuroscience work using animal models allows for a detailed investigation of the neural signals and changes in neural connections that underlie learning to distinguish novel sounds. In this talk, we present the first steps of our interdisciplinary work looking at what mouse brains can tell us about language learning. This work is designed to use insights from human behavioral work to investigate neural processes in mice, which in turn will provide hypotheses to be tested in additional human behavioral experiments.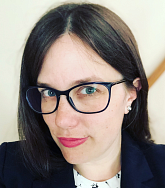 Melissa Baese-Berk is an Associate Professor of Linguistics and the David M. and Nancy L. Petrone Faculty Scholar. Her work focuses on how people understand and produce language, and how people learn languages later in life.
Santiago Jaramillo is an Associate Professor of Biology in the Institute of Neuroscience. His research uses mice to investigate the neural mechanisms responsible for how the brain interprets the acoustic world.
CAS Research Reputation
The research activity—and reputation—of faculty in the College of Arts and Sciences is the basis for the UO's status as a Carnegie Research I institution and a member of the Association of American Universities (AAU). In the past five years alone, faculty accolades in the College of Arts and Sciences have included:
One faculty member elected President of the American Association for the Advancement of Science
Four faculty elected to the National Academy of Sciences
Five faculty elected to the American Academy of Arts and Sciences
Two faculty named Guggenheim Fellows
Ten faculty elected to the American Association for the Advancement of Science
Six Fulbright scholars
All tenured-related faculty in the College of Arts and Sciences, across the Humanities, Social Sciences and Natural Sciences are required to be engaged in an active research program and make original contributions to their respective fields of knowledge. Many are involved in collaborations in one of the two dozen research institutes and centers affiliated with the College of Arts and Sciences.
For CAS faculty wishing to learn about faculty research resources, click here.