Tolerance, inclusion, curiosity, and openness are essential to advancing human understanding and, thus, essential to the intellectual and academic mission of the College of Arts and Sciences.
Academic excellence and innovation can only come from embracing and engaging in perspectives from a diversity of cultures, languages, and knowledge systems. Recognizing that there can be no meaningful learning without challenge and difference, we are committed to doing the important work necessary to advance inclusion and equity in all classrooms, labs, and learning spaces.
At the University of Oregon's College of Arts and Sciences, we embody diversity across many dimensions. Our differences – including race, ethnicity, gender, age, religion, ability, sexual orientation, gender identity, socioeconomic status, region, and more – are celebrated and explored, and the goal is for our community to come together rather than separate. For us, diversity, equity, and inclusion all must be foundational to our educational approach. 
These characteristics are critical to striving for academic excellence. Without them, we – as individuals and as an institution – cannot effectively understand or address the important issues our society faces—social unrest around racism, climate change, and global health among them. Yet, the reckoning around racism we are seeing in the world points out that many voices still are not heard; some continue to be threatened. It is hard for us not to feel torn apart by difference.
All our faculty and staff have a responsibility to challenge themselves every day to create an environment that is fair, equitable, inclusive, and respectful as we help students reach their academic and personal goals. We believe listening to each other, interrogating our own assumptions and biases, and striving to make sure all voices are included all are vital to our collective success.
At the same time, we must take a stand and renounce hate speech and violence toward anyone. Too often it feels more comfortable to avoid the hard work and difficult conversations than to risk opening ourselves to each other's experiences and perspectives. But the promise of higher education is the promise of understanding, learning, listening, and growing. By interacting over our differences, we make progress, and we become stronger together.
We understand that making progress on diversity and inclusion requires actions and accountability. Our College has completed a three-year Diversity Action Plan, which led to progress on a number of fronts. Last year, and continuing this year, our focus has primarily been about diversity and inclusion with respect to student success. We are pleased to see new programs in Black Studies and Latinx Studies, and we are working with the Office of the Provost and other partners across campus to find tangible actions that address academic opportunity gaps, particularly in the STEM fields.
The leadership of the College of Arts and Sciences is located in Tykeson Hall in the heart of campus, a fitting place for the liberal arts hub of the university. Our team is committed to persistent, proactive, and continuous efforts to make our campus equitable and inclusive for all. Entering Tykeson through the north entrance, you can see an inscription from W.E.B. Du Bois, the legendary US civil rights activist and scholar: "Education must not simply teach work, it must teach life." At our College, we are committed to fulfilling Du Bois's faith in education. Academic lessons must teach us lessons for life by helping us understand our world, our science, our history, our cultures, and each other.
Resources for Students, Faculty, and Staff
The College of Arts and Sciences is committed to advancing an authentically inclusive community of scholars and helping all its members connect with the resources they need to excel in learning, in life, and in the spirit of discovery. Find your community and thrive here.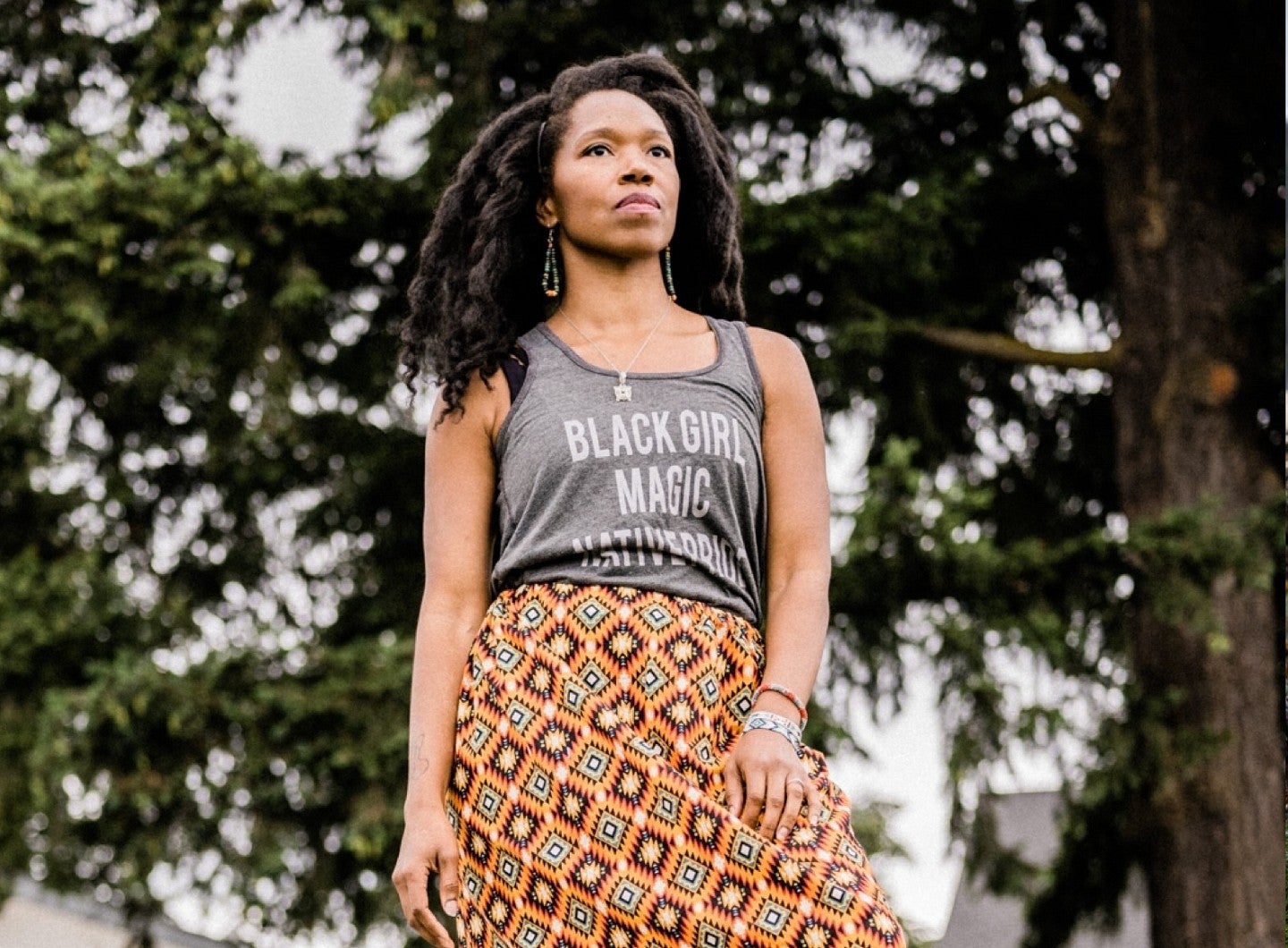 Amber Starks '03
Common Reading and Technologies of Resistance
As a citizen of the Muscogee (Creek) Nation of Oklahoma and a Black American, 2003 alumna Amber Starks is immersed in issues important to many Native Americans and African Americans. She has devoted her life to sovereignty for Indigenous nations and liberation for Black people. She believes partnerships between Black and Indigenous peoples—and all people of color—can dismantle the beliefs that drive anti-Blackness and white supremacy and redress the damage wrought by settler colonialism globally. Now she's helping the University of Oregon examine these issues. Under a grant from the UO Savage Endowment for International Relations and Peace, Starks is in residence through 2022—virtually as necessary—with the UO Common Reading program.
Honoring Native Peoples and Lands

The University of Oregon's Eugene campus is located on Kalapuya Ilihi, the traditional indigenous homeland of the Kalapuya people. Following treaties between 1851 and 1855, Kalapuya people were dispossessed of their indigenous homeland by the United States government and forcibly removed to the Coast Reservation in Western Oregon.
Today, descendants are citizens of the Confederated Tribes of Grand Ronde Community of Oregon and the Confederated Tribes of the Siletz Indians of Oregon, and continue to make important contributions in their communities, at the University of Oregon, and across the land we now refer to as Oregon.
UO receives Mellon grant to create an institute for racial and environmental justice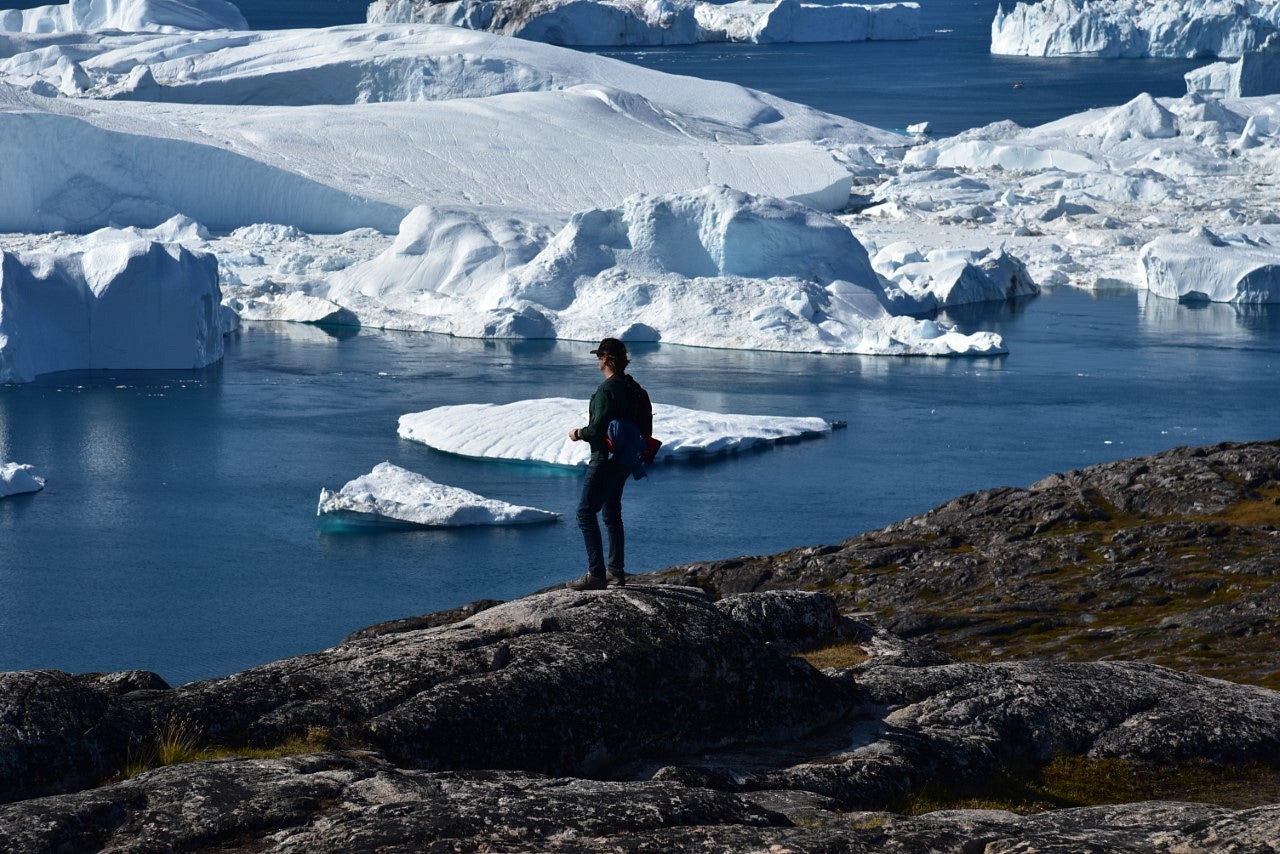 The University of Oregon has received a $4.52 million grant from The Andrew W. Mellon Foundation to support a new initiative envisioning a transformative research platform for racial and climate justice. It is the largest humanities award in UO history. The Pacific Northwest Just Futures Institute for Racial and Climate Justice will be a multidisciplinary collaboration between leaders from the UO's College of Arts and Sciences and College of Design, alongside other partners across campus and institutions in the region, including the University of Idaho and Whitman College. With capacity made possible by the Mellon funding, the institute will tackle the intertwined issues of racial and climate justice and work toward a more just future for the region.
College of Arts and Sciences Events
Ready to arrive at UO? Whether you're applying as an undergraduate, a graduate student, or just looking to visit, find out how.
Help ensure that teaching, research, advising, mentoring, and support services are robust and fully available to every student.