You Change Students' Lives
Gifts to the College of Arts and Sciences can help our students make the most of their college careers. Support from our alumni and friends can provide students access to hands-on learning, internships, research opportunities and more. Our faculty, the new professional advisors in Tykeson Hall and our staff prepare students from the moment they arrive on campus to when they launch into their career. Your contributions help assure that teaching, research, advising, mentoring, and support services are robust and fully available to every student.
One of the most meaningful ways you can invest in the College is through unrestricted giving to the Dean's Excellence Fund. This fund advances important initiatives that will propel the college forward and allows us crucial flexibility to fund new ideas and opportunities for our students and the cutting-edge research that supports their education.
A gift to the Dean's Excellence Fund is an investment in our students' hope and optimism at a time when their futures are more uncertain than ever before. You can help them shape a promising future for themselves and for all of us.
Thank you for your generosity to the College and our students.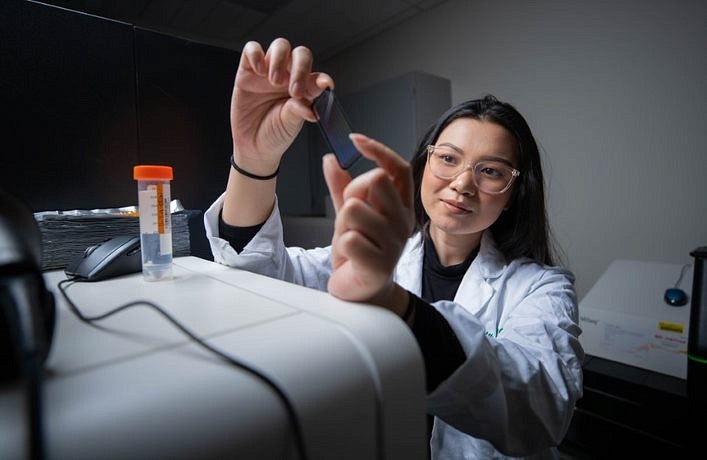 Donate Directly
You may also choose to invest directly in student scholarships. This helps us attract and retain high-achieving, diverse students. However you choose to give, know that you're making a difference.
Donate to the Scholarship Fund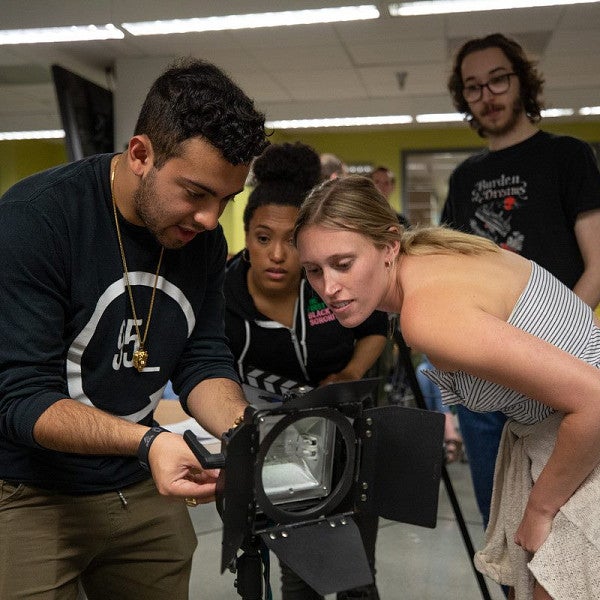 Hands-on Learning
At the College of Arts and Sciences, we see Tykeson Hall Advising as the starting point for student success. Designed to surround students with advising resources to optimize their academic and career success, Tykeson Advising was made possible through your gifts to the Dean's Excellence Fund. A whole cadre of professional academic and career advisors assists students in exploring their "flight paths," and helps students clearly envision their futures.
With integrated and centralized resources and services, we are well positioned to support students. CAS has countless opportunities for students to increase their skillsets and portfolios with meaningful learning experiences, and we are working hard to ensure these are accessible to every single student. That's why we created the Hands-On Learning Fund.
CAS sees hands-on learning as vital to strengthening a student's portfolio and preparing them to enter the workforce. One of the most influential opportunities a student can participate in is an internship. It can equip a student with invaluable experience, preparing them for the workforce, and can connect a student to employers and networks. But internships can be costly to students in travel, lodging, and loss of salary from summer jobs. When selecting an internship, a student should choose based on what they will learn, not what they can afford — and your gift to the CAS Hands-On Learning Fund will make that possible.
CAS alumni on the importance of an internship experience
"I wouldn't be in this position if it hadn't been for this support. I don't think I would have known that I wanted to do this if I hadn't had that experience."
- Lucy Gubbins, BA '12 (Linguistics). User Experience Research at Amazon.
"It's what sent me down the path to become a medical doctor."
- Dr. Joe Volpi, BS '10 (Human Physiology). Physician, Medical Director at Orchid Health.
"Everyone should have the opportunity I had."
- Kevin Frazier, BS '15 (Economics). Student at Harvard Kennedy School, U.C. Berkeley School of Law.
Advisory Board 
The CAS Advisory Board is comprised of members who believe strongly in the vital role that a liberal arts education plays in today's world, educating future leaders, and benefiting the State of Oregon and its citizens. The vision for the Board is to bring together a group of supporters who will assist the Dean in developing and executing the College's strategy and provide valuable external perspectives.
Development and External Relations
As the private fundraising arm for the college, the office of Academics, Research and Faculty provides stewardship information and expertise, fosters relationships, supports alumni , coordinates communication and outreach strategies, and more. Connect with a development officer to find out how you can support and invest in the College of Arts and Sciences.