Harnessing the power of technology to develop a population-based HIV prevention program for trans girls
Emerging studies suggest that transgender girls may be more likely than other youth to be HIV positive. It also appears that LGBTQIA+ youth and adolescents who may be affected by health inequities may lack resources for prevention and education regarding sexual health and safety. 
Zachary DuBois, assistant professor of anthropology at the University of Oregon, and his collaborators at the Center for Innovative Public Health Research think they might have a response to this lack of information and outreach: #TranscendentHealth.  
Through a $1,152,736 grant from the National Institutes of Nursing Research, lead investigator Michele Ybarra and her research team from the Center for Innovative Public Health Research, along with co-investigator DuBois, are working collaboratively to create an educational text messaging program. #TranscendentHealth will focus on providing trans girls with risk-reduction strategies, including frequent HIV/sexually transmitted infection testing and initiating PrEP (pre-exposure prophylaxis) to reduce their chance of getting HIV.  
The messaging will be supportive and positive, affirming the gender identities of program participants, which has been shown to reduce rates of depression and anxiety among transgender youths and adults.   The messaging also will provide HIV-preventive information, motivation and behavioral skills. "We're hoping to promote healthy sexuality—I like to think of it as a kind of queer sex ed," DuBois says. By affirming the gender identity and experience of those who enroll in the program, the team hopes the messaging will provide targeted education, resources, and support to a community in need.  
DuBois says that both the College of Arts and Sciences and the broader university feel like a community that always wants to do better. "It's not always the case that people respect and value your work, but the Department of Anthropology has done that," says DuBois. "Since my hire in 2018, I have felt nothing but support from my colleagues and enthusiasm about my research. I've also had access to excellent mentorship, role models and friendship in my department."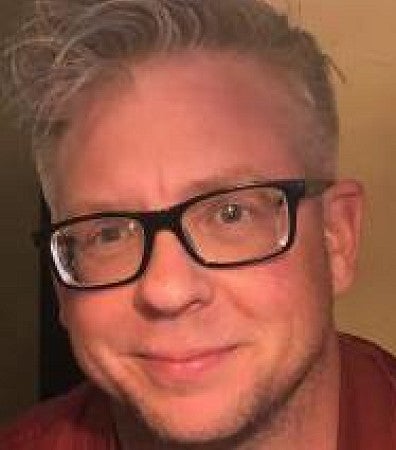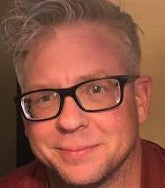 "It's been amazing to be able to do this type of collaborative and impactful work," says DuBois. "Especially during these challenging times, it has been so rewarding to be part of a team focused on the health and well-being of transgender youth."
-Zachary DuBois, professor of Anthropology
His research program, which focuses on stigma, stress, health disparities, and resilience, particularly among transgender and gender-diverse people, can be challenging at times, due in large part to the current political climate. But this research is critical and rewarding in both the community connections he's made as well as the impact of programs like #TranscendentHealth. "It's been amazing to be able to do this type of collaborative and impactful work," says DuBois. "Especially during these challenging times, it has been so rewarding to be part of a team focused on the health and well-being of transgender youth."  
Since #TranscendentHealth is aimed at HIV prevention and overall health improvements for adolescent transgender girls, the team has a long-term goal of seeing rates of HIV go down. "We hope to also inspire others to do these more targeted types of curricular development in all kinds of educational areas that currently are not very gender-inclusive or welcoming to transgender and gender-diverse people." 
 
-By Alyson Johnston, College of Arts and Sciences