Collaborative Research: Exploring System-Wide Events in Complex Fault Networks using Fully-Dynamic 3D Earthquake Cycle Simulations
Earthquakes are often a back-of-the-mind threat for residents of the Pacific Northwest, but nevertheless a growing concern as the years go on. A better understanding of earthquake processes, including nucleation and shaking, and its associated risks to communities, would provide residents with more peace of mind. Brittany Erickson, a joint professor in the departments of Computer Science and Earth Sciences at the University of Oregon, is researching exactly that.  
Thanks to a $346,881 grant from the National Science Foundation, Erickson aims to develop predictive models of earthquake source processes, targeting long-term earthquake activities, from the slow periods of tectonic loading to the devastating ruptures themselves. The grant will support the development of a high-performance computational method for modeling earthquake physics, along with their associated hazards, which could mean better forecasting of earthquakes around the world. This work is groundbreaking and possibly the first of its kind within the field, Erickson says. 
The goal is to develop a large-scale predictive modeling framework for multi-fault earthquake ruptures, specifically targeting complex fault networks, with the goal of understanding how earthquakes sometimes originate on faults that were previously thought to be unfavorably positioned on the remote stress field. Erickson will be building high-performance computer code for this seismic modeling that will be publicly available to the greater scientific community.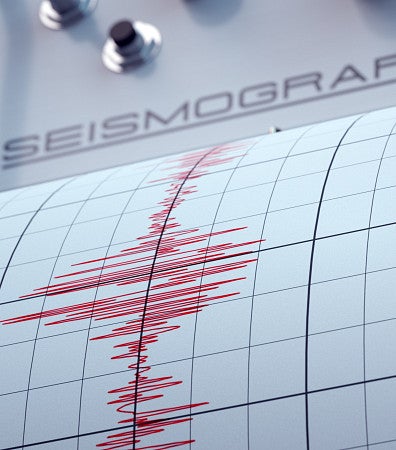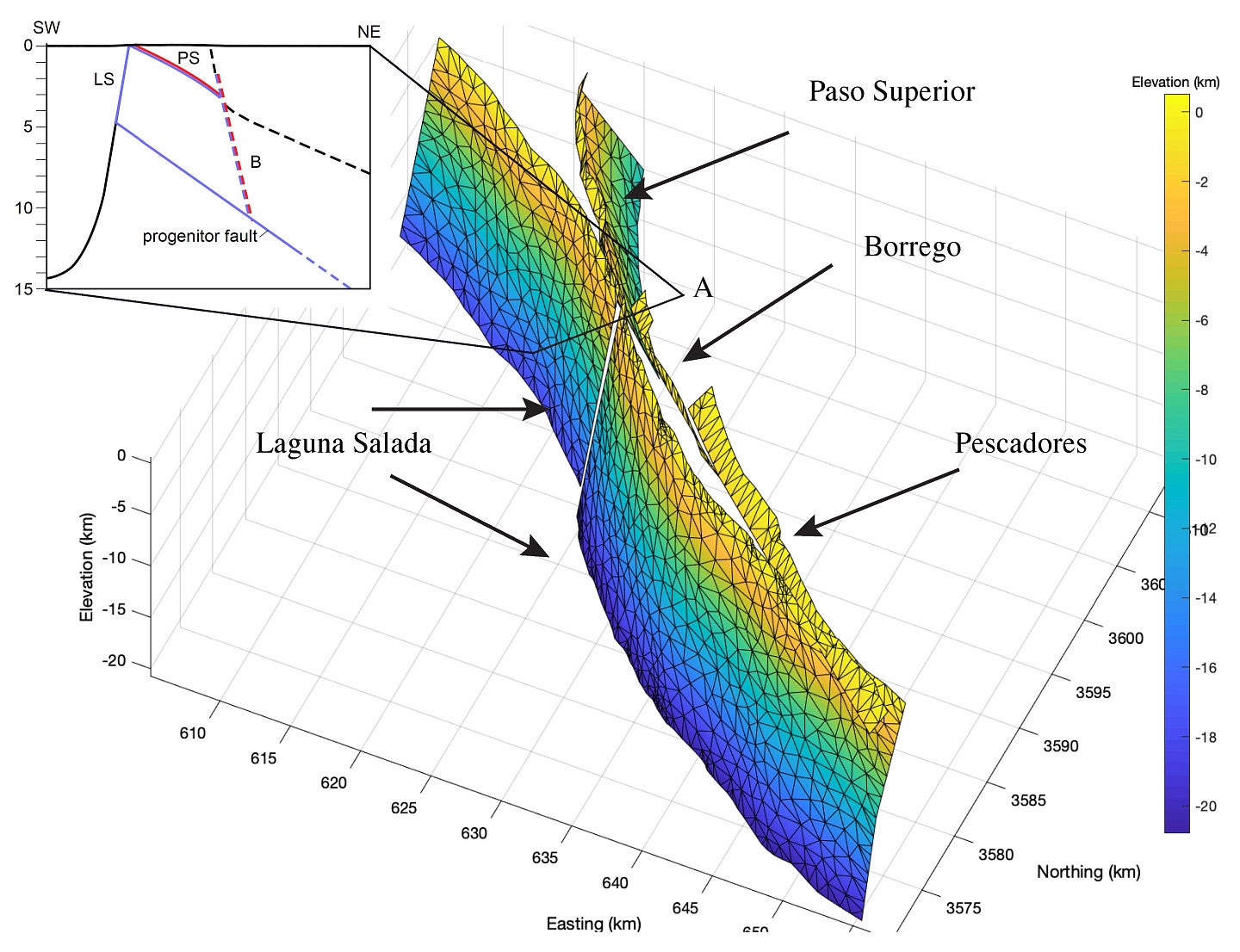 "Codes for earthquake cycle simulations are still in their infancy and need to be developed for high performance. There are groups around the world actively working to do just this," Erickson says, "but the challenge is the computational cost associated with the mathematics. Long-term modeling often involves having to solve a really large set of equations (with billions of unknowns), and the best technique for how to solve them on modern computing platforms is not well understood." 
Erickson's team is developing mathematical techniques like preconditioning (to accelerate convergence of linear system solutions) and efficient parallel algorithms and heuristics (approaching a problem with a calculated guess) to minimize overall execution time on multi-core systems.  
"The end result would ideally be a generic modeling framework where the user can specify where they want the faults to be, a material and frictional description, how the system should be loaded by remote stressing, and how many dimensions to incorporate so that different types of physical setups can be explored, and we can better understand what conditions give rise to the largest earthquakes." Erickson says.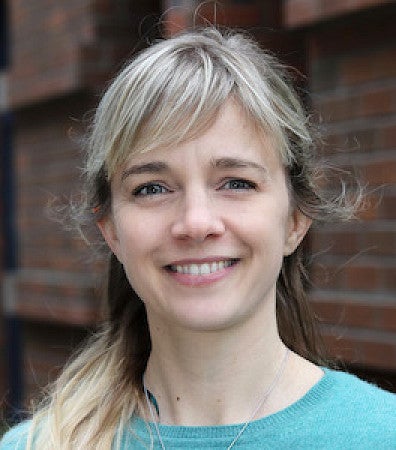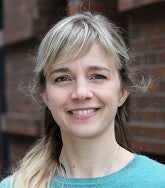 "What's been enjoyable recently is melding together standard and new technologies for furthering scientific research. For example, combining traditional numerical methods with the recent explosion of progress in physics-informed machine learning has been really exciting to me, and it's one of the drivers of my current research." 
-Brittany Erickson, professor of Computer Science and Earth Sciences
Three graduate students are working on Erickson's team and have helped develop the code for the simulation of earthquakes as well as including new physics into the mathematical problem description and code. Erickson says student participation in research offers them excellent experience and training, and their varying perspectives always enhance the work being done.  
Erickson emphasized the importance of a concentrated effort towards growing applied mathematics at the UO. With the rise of careers in computational and data science, and the School of Computer and Data Sciences launch on the horizon for the College of Arts and Sciences, ensuring students are equipped with the necessary skills in numerical mathematics is something she is excited to see grow at the UO. 
"What's been enjoyable recently is melding together standard and new technologies for furthering scientific research," Erickson said. "For example, combining traditional numerical methods with the recent explosion of progress in physics-informed machine learning has been really exciting to me, and it's one of the drivers of my current research."
-By Victoria Sanchez, College of Arts and Sciences