PI: Diego Melgar of Earth Sciences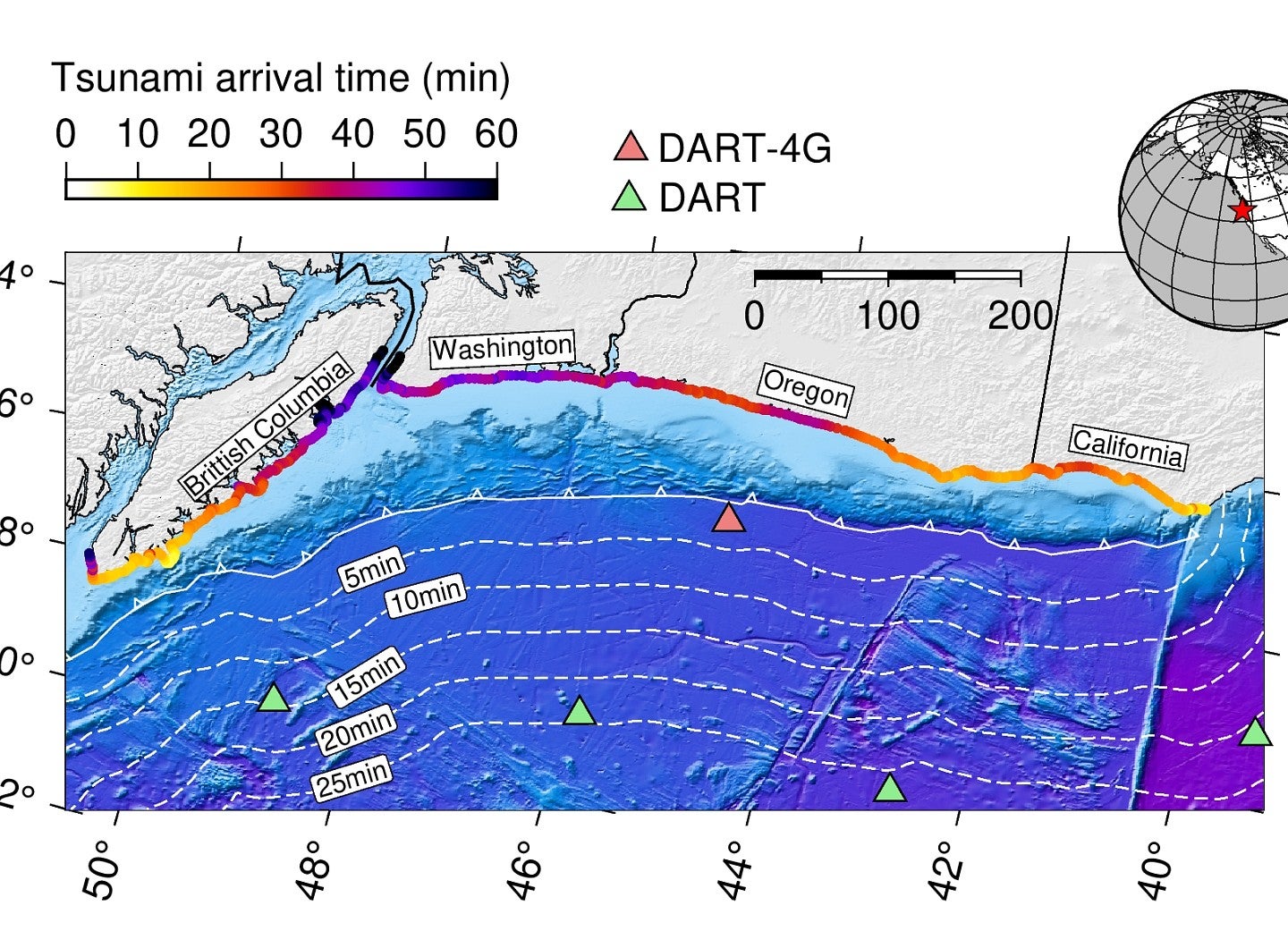 Those who live in the Pacific Northwest are no strangers to earthquakes. But the potential for tsunamis along the Oregon coast, although rare, can endanger entire communities. Local tsunami warning systems capable of alerting threatened coastlines often provide only very short warning. That's why Diego Melgar of UO Earth Sciences is working to drastically improve the infrastructure of local tsunami warning systems, which could save thousands of lives.
Through a NASA-funded grant of $1.1 million to UO, the University of Washington, and Central Washington University, Melgar is working to modernize local tsunami forecasting and early warning technology. He uses data from the Global Navigation Satellite System (GNSS), which tracks the motion of large earthquakes, and existing National Oceanic and Atmospheric Administration (NOAA) tsunami modeling codes to provide partners with a GNSS-enabled tsunami early warning system. 
"Right now, NOAA is only able to provide tsunami warnings maybe 20-30 minutes after an earthquake. But a tsunami in Oregon, Washington, and California can take between 15 and 30 minutes to get to shore," Melgar explained. "Our goal is to get you a warning in the first five minutes because you can't ride out a tsunami. You have to go inland." 
Melgar notes that earthquakes weren't commonly known about in the Pacific Northwest until the 1990s. Because of this, we've lagged behind other parts of the country and the world in terms of tsunami early warning infrastructure. Now, having felt the devastating earthquakes in California, and smaller ones across Oregon and Washington, Melgar said there's a sense of urgency to get these systems in place before a quake triggers a tsunami in the region. 
This particular grant is unique because Melgar and partners conduct the research, then they send their findings over to the operational agency NOAA instead of keeping their findings in-house like most research grants. This allows NOAA to use their findings for early warning systems. This grant is a prime example of funded research at the UO with direct benefit for Oregon  and beyond. 
As climate change contributes to rising sea levels, tsunamis will worsen and will come further ashore. Since rising sea levels are a gradual consequence of climate change, Melgar hopes that putting the technology in place now will help equip future generations with the ability to better cope in the long run and keep coastal communities safe.