Simulating Forest Management in the Elliott State Forest
The Elliot State Research Forest is home to 93,000 acres of dense forest just north of Coos Bay, Oregon, and is a source of rich biodiversity, providing trees and streams that house endangered species and timber production to support employment in surrounding rural areas. Preserving this rich forest is a priority for the state.  
Thanks to a $96,155 grant from the Oregon Department State Lands, University of Oregon professors of Geography Melissa Lucash and Co-Principal Investigator Neil Williams, will be collaborating with Oregon State University to support the development of a forest management plan for the Elliot State Forest. The goals for their plan are to conserve endangered species, preserve and expand the network of old-growth forest, promote the storage of carbon, and produce timber sustainably, encouraging a healthy forest for decades to come.  
"This would be a fairly novel experiment with something called a triad management system which examines different ways of allocating the same harvest volume across the landscape," Williams says. "For example, concentrating harvest in some areas so you can reserve forests in other areas for biodiversity conservation. This forest provides opportunities to test this method for the first time at a landscape scale." 
This project involves a lot of work with spatial modeling, which is the centerpiece of Lucash's lab in the UO's Department of Geography, which is part of the College of Arts and Sciences. Lucash says the tools and expertise of her lab, and her continued work in spatial modeling, are a driving force behind the grant.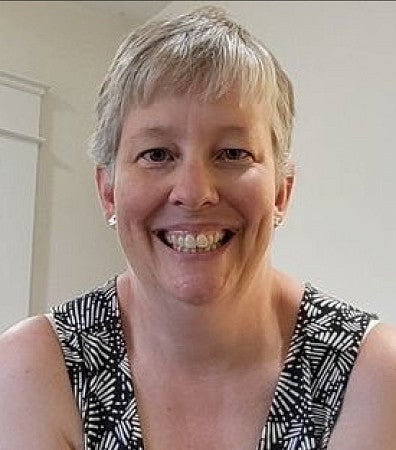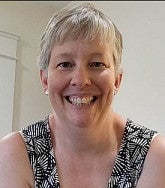 There's a lot of concern about protecting endangered species such as the Marbled Murrelet, so we want to make sure we are managing the forests in a sustainable and responsible way."
-Melissa Lucash, professor of Geography
OSU is the state research entity charged with leading the development and subsequent management of the Elliot State Research Forest and was tasked with reaching out to additional research bodies in Oregon to collaborate and draw from other existing expertise.  
"There's a lot of concern about protecting endangered species such as the Marbled Murrelet, so we want to make sure we are managing the forests in a sustainable and responsible way," Lucash says. "We are providing information that will be refined and put into the forest management plan that will be submitted for use at the state level and that will ultimately help inform management of the Elliot State Research Forest in the long term."  
Through the use of model simulations, Lucash's team is able to input field data on vegetation harvest, windstorms and wildfires and make projections about how the forest may change in the future. This allows them to see hotspots where fire risks might be higher than others, or areas where windstorms affect fire risk, for example, and this can help plan harvesting to reduce future fire risks.  
"We're learning how much we don't know, which is really significant because while this is a very data-intensive model, it produces amazingly complex pictures of how things might turn out. But you need data to go into the model, and we're finding that there really isn't a lot of data for natural disturbances like fire and wind in these forests, which is an important reason to go out and do more field research in the Coast Range," Williams says.  
The more data Lucash's team collects, the more comprehensive their simulations become, and the more informative the results for forest management planning, which benefits Oregon as a whole.  
 
-By Victoria Sanchez, College of Arts and Sciences