Social Science and Humanities Research Council of Canada Insight Grant and UK's Arts and Humanities Research Council
Noteworthy scientific research is abundant in the University of Oregon's College of Arts and Sciences, ranging from human physiology to environmental science. 
However, important research is happening in humanities disciplines, as well, whether it is furthering social justice and equity or providing a deeper understanding of cultural development. One great example of humanities research is evidenced in a recent grant to an English faculty member.  
Helen Southworth, a professor in the Department of English, was awarded a Social Science and Humanities Research Council of Canada Insight Grant of $180,000 (2018-2023) and, more recently, another from the UK's Arts and Humanities Research Council (230,000 Pounds (2021-2024), which allows her to continue to work on her collaborative digital humanities project called the Modernist Archives Publishing Project (MAPP). The project was created to "digitize and contextualize publishers' archives in relation to  people involved in the day-to-day business of creating and selling books." This is accomplished by creating new and better ways to curate, digitally search, and browse archival materials, and by trying to recreate the experience of physically visiting an archive while at the same time linking materials from different archives.  
MAPP was created to provide a more equitable and equal experience for users, whether they be researchers, students, or interested members of the public. Through MAPP, archival materials become more accessible and more diverse. At the same time, the project highlights the gatekeeping and limitations at work in the publishing industry, where some are given a voice and others are not.  
"The items in MAPP are organized in such a way to enable researchers to create new narratives with new and hard to find materials," Southworth said. "Many of the items at the site were previously accessible only at considerable expense (in terms of travel to archives, time, etc)." 
MAPP was founded in 2013 by Southworth and her international team composed of colleagues the United States, Canada, and the United Kingdom. At MAPP's beginning, Southworth, Claire Battershill (Toronto), Alice Staveley (Stanford), Mike Widner (Stanford), Elizabeth Willson Gordon (King's University, CA), and Nicola Wilson (University of Reading, UK) envisioned "a kind of super collection" which drew from different archives and allowed researchers to make new connections. While Virginia Woolf's Hogarth Press was its first focus, MAPP is now expanding to include other publishing houses and book-related businesses ranging from the modernist and early twentieth-century period.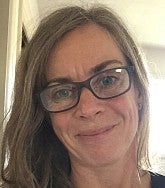 "Several of my undergraduate students have published biographical and research essays on the site," Southworth said. "Others have gained important research skills as research assistants at the site." 
-Helen Southworth, professor of English
Southworth's main inspiration was British modernist Virginia Woolf. Southworth has published many books and articles about modernist writers, such as Virginia Woolf, Colette, John Hampson, Ford Madox Ford, George Borrow, and Douglas Goldring. However, Woolf was unique. Alongside Woolf's prolific writing career, she "built her own publishing house from the ground up with husband Leonard Woolf," Southworth explained. At the Hogarth Press, Woolf published not just her own books and those of notable friends, but many lesser-known authors as well.
"She published the work of all kinds of people on all kinds of topics," Southworth said.  "The Woolfs' mission was to produce 'work of merit that would not otherwise find a publisher,' for example new, experimental work and work by first-time, less well-connected authors."
Southworth hopes that MAPP can be a useful resource for scholars and students not only in  literature departments, but also in book history, publishing, art history, business and economics. 
Creating MAPP allows Southworth to do her work as a professor. In addition, it helps her students and colleagues.
"Several of my undergraduate students have published biographical and research essays on the site," Southworth said. "Others have gained important research skills as research assistants at the site."
 
-By McKenzie Days, College of Arts and Sciences