Collaborative Research: Plankton-size Spectra and Trophic Links in a Dynamic Ocean 
Marine plankton exist as the base of most ocean food webs that support and sustain valuable fisheries. These complex and diverse food web communities are composed of organisms that drift with ocean currents. Planktonic organisms remain understudied: researchers find them difficult to sample given that their sizes span from less than one micron to meters.  
Through a $349,438 grant from the National Science Foundation, University of Oregon associate professor of biology Kelly Sutherland and her research team are working to better understand how environmental factors such as temperature and oxygen levels will impact planktonic food webs through research at sea. 
Field studies are needed to test regional and global earth system model predictions, which are virtual models that account for varying factors in the environment and thus provide a prediction based on input environmental factors. By assessing the responses of planktonic food webs to climate change-related environmental conditions, Sutherland and her team are hoping to provide more information for the biological ocean science community to help them verify and improve the virtual models.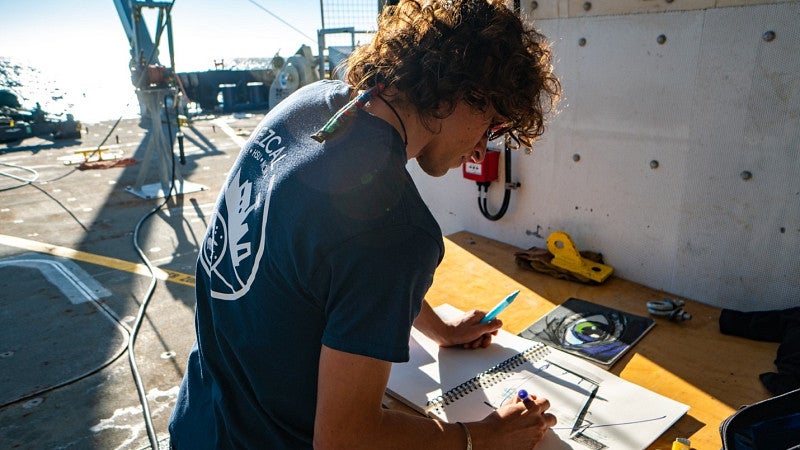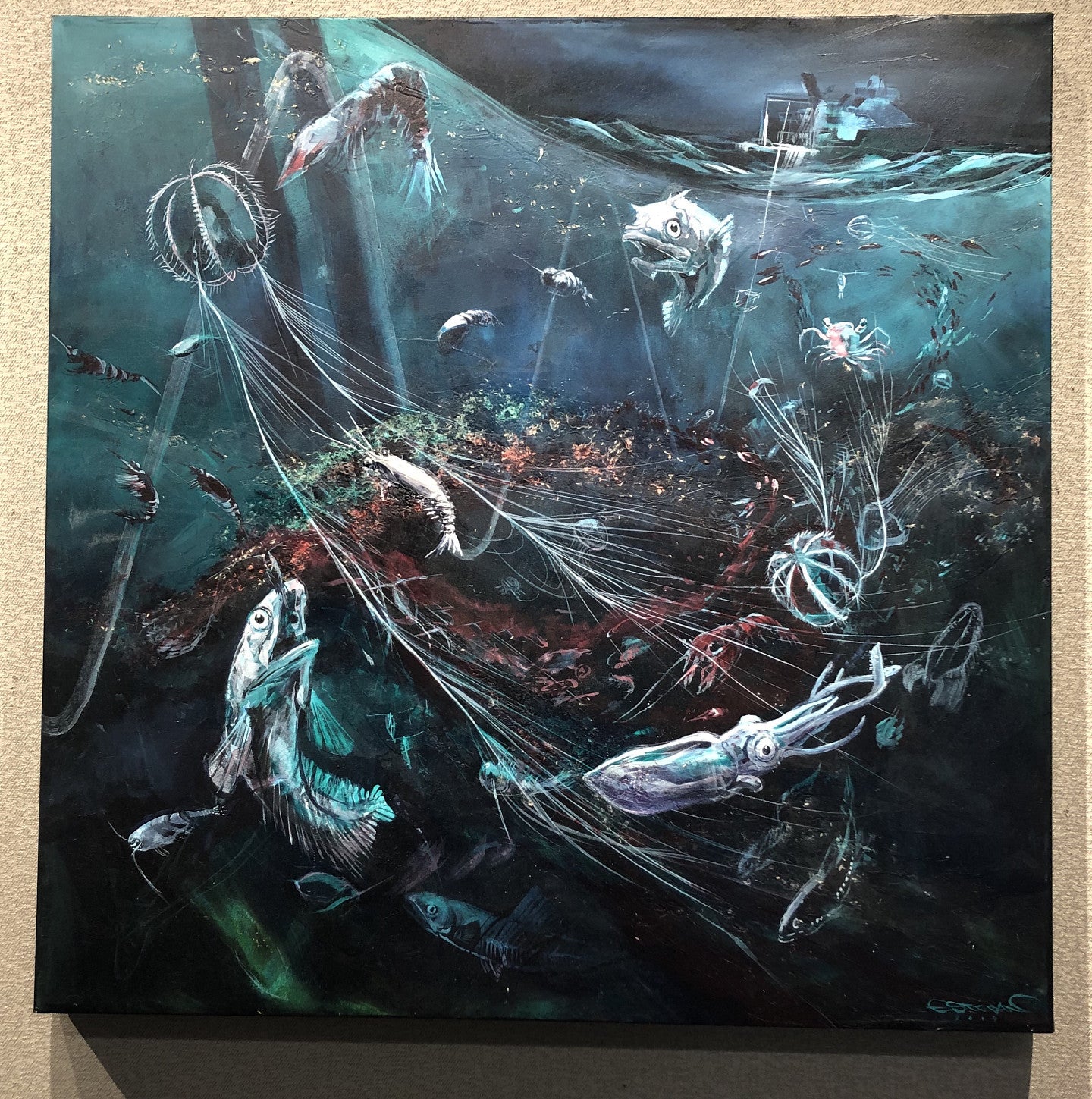 "My research group is specifically focused on gelatinous zooplankton—animals with large, watery bodies," says Sutherland, whose lab is based in the Department of Biology in the UO's College of Arts and Sciences (CAS). "They are major players in marine ecosystems, but have historically been overlooked because of their fragile bodies, which can be destroyed by most traditional sampling techniques."  
A core outreach activity of the project is a collaboration between Sutherland, fellow collaborators Bob Cowen and Su Sponaugle of Oregon State University, and the Sitka Center for Art and Ecology, where the research team and the Sitka Center hold an Artist-At-Sea Program. A professional artist is competitively selected to join the research cruises and create artistic products that give a unique voice to the research and organisms under study.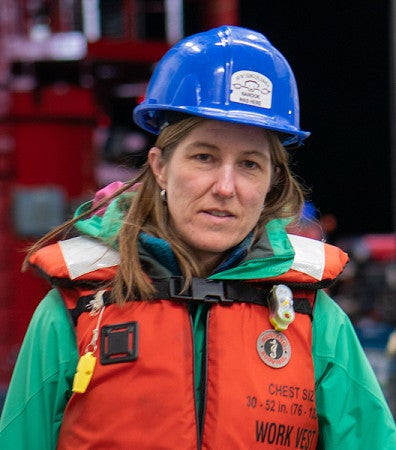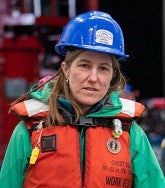 "CAS is inherently interdisciplinary," says Sutherland. "I appreciate that I can walk down the hall and talk to a physicist or a literature professor and get new perspectives on my research." 
-Kelly Sutherland, professor of Biology
The College of Arts and Sciences is a space of collaboration where Sutherland feels empowered and supported by her fellow researchers. "CAS is inherently interdisciplinary," says Sutherland. "I appreciate that I can walk down the hall and talk to a physicist or a literature professor and get new perspectives on my research." 
Sutherland and her team hope their work will provide future researchers with the data and tools to better understand planktonic food webs. Though the work can be difficult at times, Sutherland finds joy in studying these unique organisms that few people get the chance to see. "I find it fascinating to piece together how individual organisms work, how they interact with one another and how these interactions ultimately scale up to the fish on your dinner plate." 
 
-By Alyson Johnston, College of Arts and Sciences