We prepare you to take on society's most complex challenges. You help make the world a better place.
News from CAS
We Love Our Supporters
Gifts to the College of Arts and Sciences can help our students make the most of their college careers. To do this, CAS needs your support. Your contributions help us ensure that teaching, research, advising, mentoring, and support services are fully available to every student. Thank you!
Undergraduate Studies
Wherever your academic goals eventually take you at the UO, all Ducks begin their journey with foundational courses in CAS. More than 60 percent of students go on to pursue a major in a CAS department or program. With nearly 50 departments and programs, there's an intellectual home for almost any interest, talent, or career aspiration.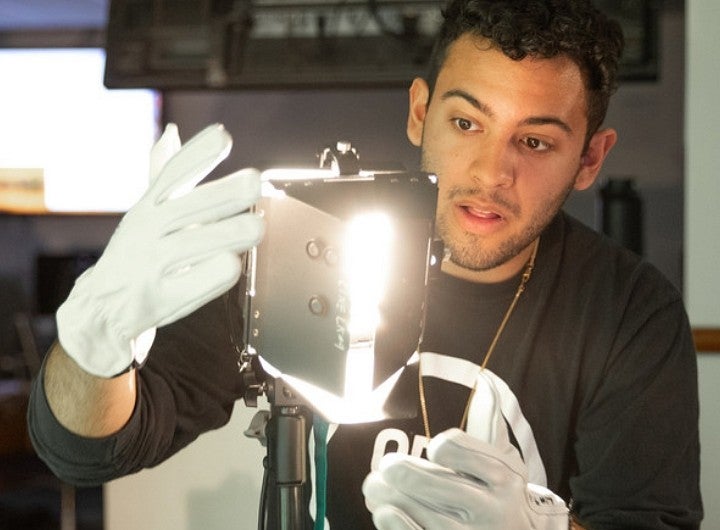 Graduate Studies
The College of Arts and Sciences offers more than 40 masters' programs and more than 20 doctoral programs across a diverse range of disciplines. Both as contributors to research teams and through their own scholarship and teaching, our CAS graduate students are indispensable to the vitality of the UO academic mission.
Student Support Services
We provide our students with a variety of resources to help you thrive inside and outside the classroom. Through Tykeson Advising, we provide comprehensive academic and career advising from the start of your journey at the University of Oregon. Learn about career preparation and get assistance in selecting the very best classes. Connect with labs, libraries, IT and tutoring. Find your community on campus.
World-Class Faculty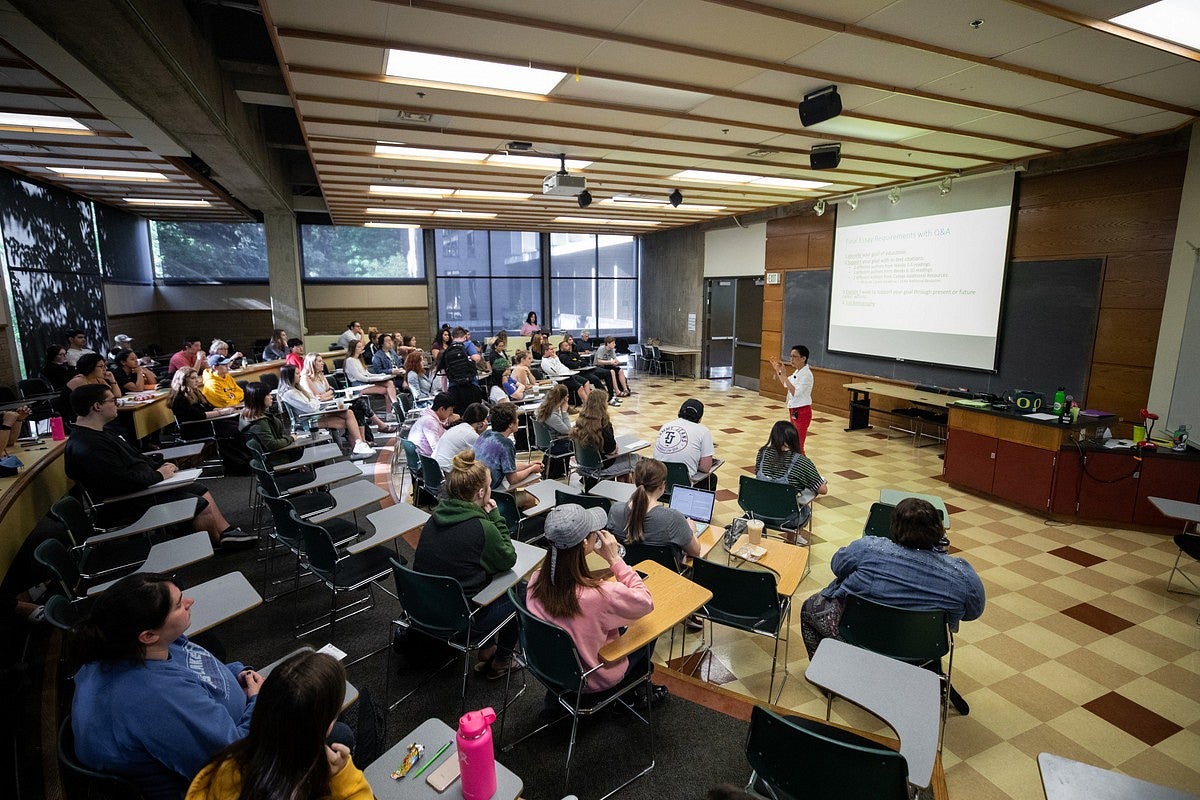 The College of Arts and Sciences faculty are a driving force of the high-output, high-impact research activity that has earned the UO membership in the prestigious Association of American Universities (AAU). Our world-class faculty members are inspiring teachers.
Among them are five members of the American Academy of Arts and Sciences, four members of the National Academy of Sciences, and 10 Members of the American Association for the Advancement of Science. They are committed to helping students discover their academic passion. Every day, they work to expand students' intellectual horizons, preparing them for life after college with real-world knowledge and skills.
Spotlight on CAS Academics
The College of Arts and Sciences includes:
50
undergraduate degree programs
10,000+
Undergraduate students in CAS Majors
1,285
masters and PhD students in CAS