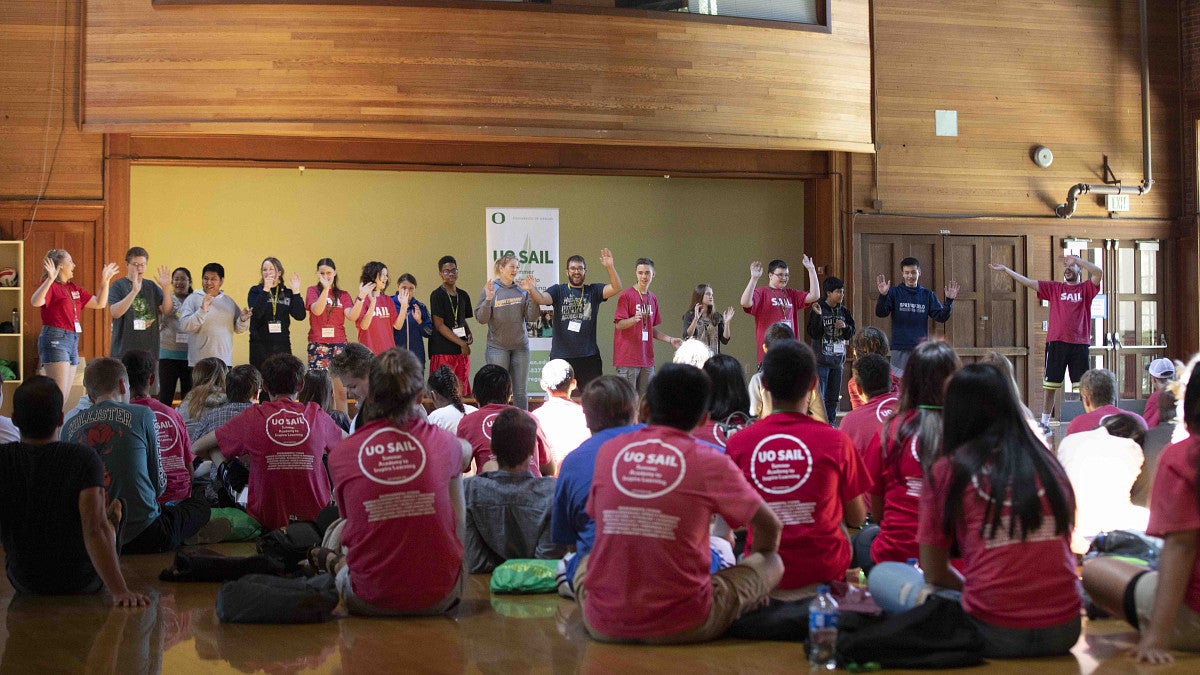 For a week in August, a group of high school students lived like Ducks at a summer camp at the University of Oregon, living on campus and attending classes.  
The Summer Academy to Inspire Learning, or SAIL, concluded its 2023 program in August. The UO summer program helps high school students prepare for college, inviting underrepresented communities within high schools, such as students who are low-income, first-generation, unaccompanied youth and/or from diverse backgrounds. 
Among the many programs in SAIL, ranging from biology to world languages and culture, the Department of Computer Science offered a week-long program as a part of the camp.  
Phil Colbert is a computer science instructor at the College of Arts and Sciences, as well as an instructor at SAIL. The weeklong camp plays an important role for high school students, he said.  
"We do this specifically because we like to encourage students to get a jump on pure science," Colbert said. "I'm always amazed how many students have not learned typing skills or have not taken computer classes. One of the reasons for offering these camps is just to encourage and inspire students to cultivate these types of skills." 
At the camp, high school students learn about college and pursuing fields of study. For example, the last session of SAIL that CS instructed was "college careers and pure science.". In this session, the department discussed computer science as a field, how it can benefit the students, and how they could become interested in it. 
Students who attend the camp may need help in some areas related to college. During the week, they not only receive assistance from instructors but also begin to discover their own passions and interests in the sciences.  
Even if students pursue something unrelated to the camp when they attend college, they learn skills that will foster growth for their upcoming college careers, Colbert said. 
"We don't necessarily get everybody that is 100% interested in pure science," Colbert said. "But they become interested and more open-minded about these topics and related college interests over time." 
— By McKenzie Days, College of Arts and Sciences