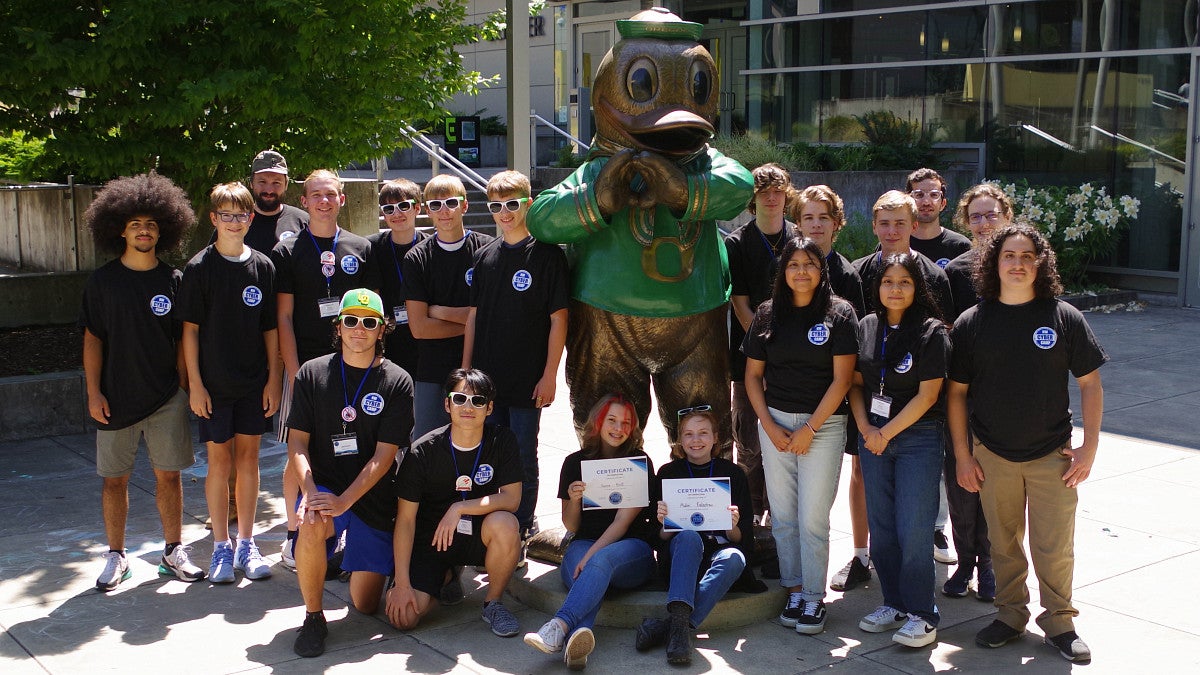 About 20 high school students are sitting in a University Oregon computer lab, trying to hack into a website.
But these students aren't committing any crimes. They're studying some of the basics of cybersecurity at a weeklong summer camp hosted by the Department of Computer Science, an event held right before the new cybersecurity major offered in the College of Arts and Sciences launches in the fall 2023 term.
"The hope is that students become more aware of cybersecurity issues in its various shapes and contexts, so they become more informed citizens," said Reza Rejaie, professor and head of the Department of Computer Science. "We hope this experience sparks their interest in this topic and that some decide to learn more about this topic, hopefully pursuing a degree in cybersecurity."
From July 24 to July 28, high school students participated in a cybersecurity summer camp hosted by the Department of Computer Science in the College of Arts and Sciences. The summer camp featured speakers from tech companies, the FBI, UO staff and faculty — and more.
"It was a perfect intro into cybersecurity," high school student Jackson Ames said. "It was cool to see how they introduced different areas of cybersecurity because it's a big field."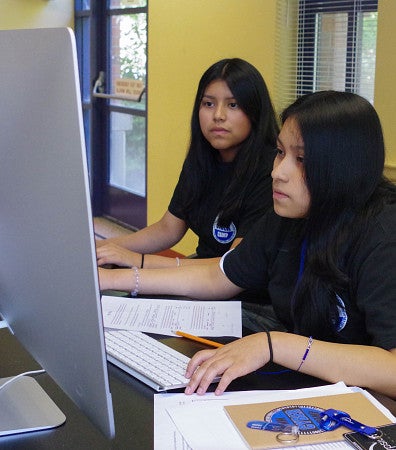 The free weeklong summer camp drew students from a 60-mile radius of Eugene, including students from metro and rural high schools. Its curriculum is developed by Oregon State University's NW Cyber Camp and the UO's event was one of few held throughout the state.
"The basic idea of this curriculum is to create a scenario where camp participants are a new employee at a company and their decision/action may lead to compromising the security of the company's systems," Rejaie said.
High school student Aurora Brott, who's interested in video game development, learned about various tools used in cybersecurity, including file sharing and using other computer tools that she doesn't have access to at home.
And learning those tools came in handy during an exercise where students searched through a fictional human resources director's social media accounts. It was a lesson where students collected information, such as physical addresses and personal data. 
"I learned that a lot of people aren't safe on social media. They share a lot of information that people can easily get a hold of," Brott said.
The camp is a part of the department's goal to promote education and training in cybersecurity. Rejaie plans to continue the camp in the future and invite more students and provide training camps for high school teachers.
"Our department has been increasing its program, activities and training in the area of cybersecurity given the growing need for a trained workforce in this area," Rejaie said. "This camp is part of our brocade effort to promote education and training in cybersecurity among different groups, including high school students."
 — By Henry Houston, College of Arts and Sciences