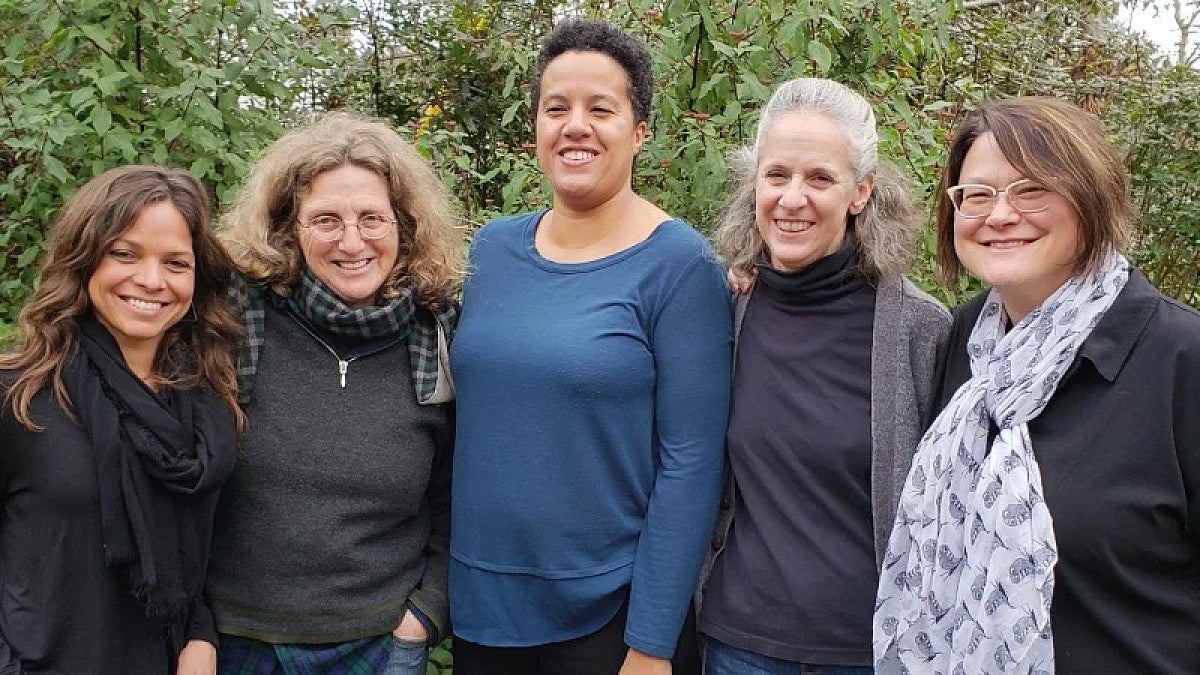 When Camisha Russell joined Hypatia: A Journal of Feminist Philosophy as a co-editor nearly five years ago, she and other co-editors at the University of Oregon received boxes of back issues from the academic journal.   
"This was a sort of transfer between editorial teams, and they switch every five years," said Russell, a philosophy assistant professor in the College of Arts and Sciences. "And the boxes were in some dodgy shape when they arrived."
Because the journal is also hosted online at Cambridge University Press, she and the other co-editors of the journal decided to have the University of Oregon be the permanent home for the archives.
"We thought, 'This is a research university and we've got a really good archive. Let's see about having it here,'" Russell said.
The Hypatia archives will be part of the journal's three-day 40th-anniversary conference at the UO, which runs from Wednesday, Sept. 6 through Friday, Sept. 9. The conference, titled Hypatia's Promise: Opening the Archives, Charting Feminist Futures, will look back at the journal's early days, as well as host panels featuring academics from around the US and Latin America and celebrate the archive at the UO.
Before Hypatia's founding, like most academic journals, philosophy publications were male-dominated and didn't publish scholarships from a feminist perspective.
When Hypatia was founded with the help of three-volume special issues in the journal Women's Studies International Forum, feminist philosophers had a place to publish their work. It quickly became the publication that would run scholarly works that weren't getting picked up at other places, helping academics get the needed publishing for tenure at their respective institutions.
"It's still somewhat of that function, but there's a wider dispersion of feminist philosophy through other journals," Russell said. "People want to publish in Hypatia because this is the most well-known forum for feminist philosophy."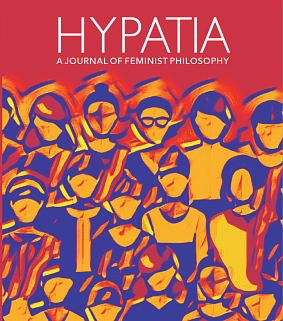 In the past 40 years, Hypatia has become a destination journal for its academic conversations. Some of the scholarly work the publication publishes includes recovering the historical contributions that women had in the field of philosophy whose work had been marginalized or ignored, as well as contemporary feminist perspectives on social theory, political philosophy, theories of knowledge, philosophical logic—and more.
Russell is one of three Department of Philosophy faculty members who serve as a co-editor of the journal. The other co-editors are Professors Bonnie J. Mann and Erin McKenna. The fourth co-editor is Rocío Zambrana of the University of Puerto Rico.
But the conference isn't just a reflection on the journal. It will feature panels that reflect the journal's mission of promoting diverse experiences and situations of women and forms that gender takes around the world.
Among the panels — which include Mapping Histories, Engaging with Possibility: Black Feminisms Today, Woman Life Freedom: Iranian Women's Uprising, Decolonial Feminism in Latin America and more — is one on reproductive rights, featuring CAS sociology Associate Professor Krystale Littlejohn, whose 2021 book Just Get on the Pill: The Uneven Burden of Reproductive Politics looks at the gendered issue of birth control.   
The conference is free for UO staff, faculty and students, but registration is required. Learn more about registration here.  
—By Henry Houston, College of Arts and Sciences
—Top Photo: Hypatia editorial board includes (from left): Rocío Zambrana, Bonnie Mann, Camisha Russell, Eric McKenna and Sarah LaChance Adams.