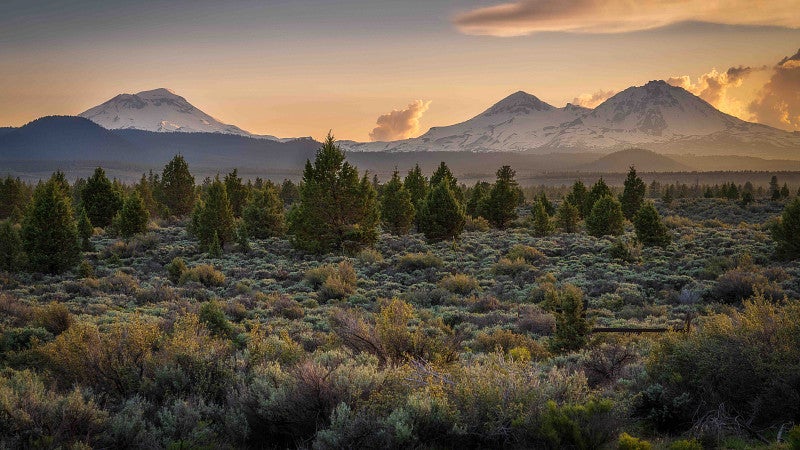 The College of Arts and Sciences' environmental studies program will host the 26th Joint Campus Conference on Thursday, May 18 at Gerlinger Hall.  
The all-day conference, which starts at 9 a.m. and runs until 4:30 p.m., is an annual event that the University of Oregon, Oregon State University and Portland State University take turns hosting to share research and writing within the field of environmental studies. 
"It's been a beneficial way to bring the environmental science, environmental studies, graduate community and our state together," said Helena Virga, a key organizer of the event and a presenting UO graduate student. 
The all-day event, which starts  will feature graduate students presenting their research via poster or paper presentation. Accompanied by a brief oral presentation, the posters cultivate visual creativity with the communication of their topics. The paper presentation is also accompanied by a 10-minute oral presentation, with five minutes for interactive discussion and questions.  
The conference has an annual theme, chosen by the hosting program. This year, Virga explained that the UO program easily identified an environmental justice focus. 
"Our program is more humanities-, more social- and environmental justice-focused," Virga said. "Whereas the other two universities are more focused on the hard sciences. We think that this theme would bring out the unique kind of perspective that our students and our research possess." 
Mirroring the interdisciplinary nature of UO, the theme fosters more of a space for dialogue between different departments and for uplifting activists.  
For example, the keynote speaker Dina Gilio-Whitaker will speak on Indigenous voices and the decolonization movement, which seeks to restore the land that was taken from Indigenous peoples. The Environmental Studies Program is partnering with the Native American Indigenous Studies Department and the Native American Student Union to bring Gilio-Whitaker to the event. 
"It's easy to integrate environmental studies with anything that relates," Virga explained.  "People have done everything from art to nonprofits to English to sociology, which is really cool. It can be 'environment and Asian American studies,' 'environment and food studies' and 'environment and English'—every student has their own niche."  
Virga's work centers around nonprofits. Her topic areas are climate change advocacy; environmental education; and equitable and accessible youth outdoor recreation. For the conference, she is presenting on nonprofit marketing, specifically the transition from the idea phase to the start-up phase. 
"Sometimes academia can be really siloed. But when you're trying to solve these big world problems, especially environmental problems," Virga said, emphasizing the need to collaborate and work together. "Having people's work be connected to all these different aspects in the world really helps to grow leaders who will move on to, hopefully, lots of collaborative wonderful things."  
—By McKenzie Days, College of Arts and Sciences